Driving Disqualified Lawyer Melbourne Rely on Paul Reynolds – a Driving Disqualified Lawyer in Melbourne with 36+ Years Experience in Winning
This Is My First Driving Disqualified Charge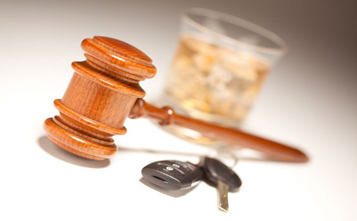 The maximun penalty for a first offence is jail up to 4 months or a fine up to $3000. This is unlikely for a first offence unless you have had a serious accident while driving disqualified. Although the Magistrate has discretion to disqualify or suspend your licence, my goal is to obtain a fine for you. I will present a detailed and expert plea for mercy to the Court on your behalf and you can walk out of court with your licence and your employment. Call now  to get started.
I Already Have A Prior Conviction For Driving While Disqualified
This may seem like the end of the world, but take a breath. You're in the right place. I specialise in representing accused with prior convictions. I will present a detailed plea to the court about your circumstances, family and employment.
The maximum penalty is jail of up to two years or a fine up to $24,000, but I will work to get you the minimum sentence possible and help avoid further suspensions or disqualifications. You should call me as soon as possible to start preparing your case.
CHARGED WITH DRIVING WHILE DISQUALIFIED?
DON'T RISK A CRIMINAL CONVICTION
Put my 36+ years of experience to work for you. We'll get through this together.
Does a Driving Disqualified Conviction Affect My Job and Future?
A driving disqualfied conviction is a criminal conviction. Most employers and professions have a criminal conviction policy that may affect your ability to practice or secure future work. If you wish to work overseas, a driving disqualified conviction will make it difficult for you to obtain a work visa. If you are in Australia on a student, bridging or temporary visa and wish to apply for permanent residency or Australian citizenship, a driving disqualified conviction may harm your chances of success. A criminal conviction can also cause problems for your firearms licence and security industry licence.
The only way to avoid conviction is to send the matter to court. I will present evidence to the court of your good character, family circumstances and employment and seek to obtain a non-convicton penalty for you. Call now to take the first step towards avoiding a conviction.
Do You Handle My Type Of Case?
Do You Handle My Type Of Case?
I represent clients charged by police with Driving Disqualified as a result of either a court decision or by a drink driving infringement notice.
Do I need a lawyer?
Do I need a lawyer?
When you're facing court, experience matters. You need a lawyer you can rely on to help you keep your licence. I am a highly skilled Barrister who has built up a reputation for excellent court skills and obtaining outstanding results in driving disqualified cases in court. I have built up an enormous amount of trust and respect in that time with the Magistrates, prosecutors and police. My strategy is focussed on preventing your licence from being suspended for any further period.
What Legal Fees Do You Charge?
What Legal Fees Do You Charge?
I offer fixed fees to give you peace of mind that you will not be presented with unpleasant surprises. I will even sign a written guarantee with the fixed rate, which you will receive during the initial consultation. I am a Barrister who will see you directly without the need to also hire solicitors. I am your lawyer from the very start of your case to the conclusion of your case.
What Courts Do You Go To?
What Courts Do You Go To?
I appear at the Magistrates Courts at Melbourne, Dandenong, Heidelberg, Ringwood, Frankston, Broadmeadows, Sunshine, Moorabbin, Collingwood and Werribee. Also country Magistrates Courts at Geelong, Ballarat, Bendigo, Bacchus Marsh, Ararat, Castlemaine, Colac, Dromana, Hamilton, Horsham, Kyneton, Mansfield, Portland, Seymour, and Warnambool.
Can I Call You?
Can I Call You?
If your licence was disqualified, please call me right away. I understand that every moment matters in these cases, and we need to start working towards getting you back behind the wheel. A quick call is all you need to get started.
Our Relationship
Our Relationship
I sometimes wish that we could meet under better circumstances, but I am ultimately glad I am meeting my clients when they need me the most. I genuinely like to help my clients get their lives back to "normal." I understand how driving disqualified charges can devastate a family. People may rely on you to drive them to work or school. I know you rely on your ability to drive to maintain your job and lifestyle.
I will not judge you. I understand how embarrassing and stressful it might be for you being caught for driving disqualified charges. I will listen to your concerns and your case will be handled with discretion and confidentiality. My approach is to help you through this difficult period and to minimise the penalties as much as possible for you.
Let's get started and get your life back on track.